Postcard Collages - "Most of my postcard collages are very simple, sometimes with an important message, but I also like people to laugh out loud when they see my work." lyle t.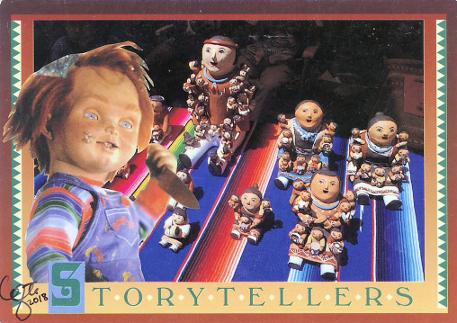 "Smokey Bear and Bandit 1936-2018" $4.00
"Pueblo Deer Dancers"
$4.00
"Jedi's protect the Great Kiva" NFS
"Droids visit Hubbell Trading Post" $8.00
"Maagi T'so in Monument Valley"
$8.00
"K'liish!" "Drama At The Well"
$4.00
"Hold Up at Owachamo Bridge"
$4.00
"McTaos"
The commercialization of Taos Pueblo
$4.00
"How Much?"
Commerce In Albuquerque
$4.00
"Montgomery, Marilyn and Clark Watch the Dances on Second Mesa"
$8.00